"Putting the Damage On" is the 5th episode of Season Two of Defiance and the 17th episode overall. It is scheduled to air on July 17th, 2014 on Syfy.
Overview (No Spoilers)
Edit
Amanda has a stalker, which has dangerous ramifications of the entire town.[2]
Brief Summary (Minor Spoilers)
Edit
Detailed Description (Major Spoilers)
Edit
Production Notes
Edit
Continuity
Edit
Free Clips, First Looks, etc.
Edit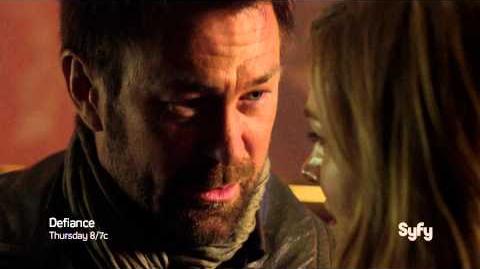 Exclusive Preview
Edit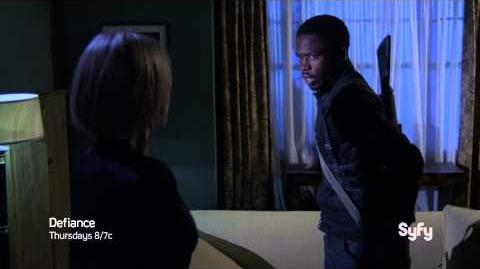 Exclusive Interview
Edit
Full Episode
Edit
Free Host
Edit
Paid Host
Edit
↑ http://tvbythenumbers.zap2it.com/2014/07/18/thursday-cable-ratings-pawn-stars-tops-night-loiter-squad-married-pawnography-more/283964/
Ad blocker interference detected!
Wikia is a free-to-use site that makes money from advertising. We have a modified experience for viewers using ad blockers

Wikia is not accessible if you've made further modifications. Remove the custom ad blocker rule(s) and the page will load as expected.