"If I Ever Leave This World Alive" is the ninth episode of Season One of Defiance and the ninth episode overall. It is scheduled to air on June 17th, 2013 on Syfy.
Synopsis
Overview (No Spoilers)
A plague affecting only humans strikes Defiance, which Datak takes advantage of. Quentin questions Nicky about what really happened to his mother.
Short Summary (Minor Spoilers)
Detailed Description (Major Spoilers)
Production Notes
Continuity
Trivia
Free Clips, Previews, etc.
Trailer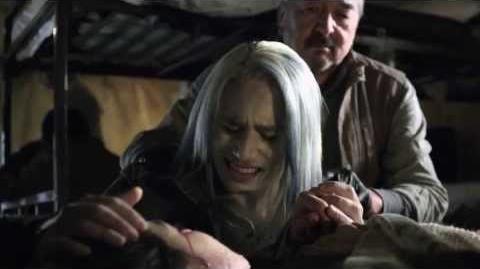 First 4min.
Full Episode
Free Host
Also, available at Syfy.
Paid Host
Ad blocker interference detected!
Wikia is a free-to-use site that makes money from advertising. We have a modified experience for viewers using ad blockers

Wikia is not accessible if you've made further modifications. Remove the custom ad blocker rule(s) and the page will load as expected.