The Ultimate Collector's Edition will be sold for $149.99 USD  at All Gamestops across America. They are now all Sold Out. So Join a futuristic online open-world shooter where thousands of players scour a transformed Earth competing for alien technology. Create a unique character and level up with diverse customization options. Hunt alone or with others as you improve your skills and unlock powerful modern and alien weapons that will help you survive the massive battles that await in this constantly evolving online world. Explore vast landscapes on a variety of vehicles and lead the charge in huge co-op battles and fierce multiplayer conflicts. Immerse yourself in the world of Defiance as the game impacts, and is impacted by, the Defiance TV series.  NOTE: The European collector's edition and the ultimate edition do not include the bonus DVD. These images are of the PC version but all versions are the same! There is no monthly subscription! Update: Ultimate Edition does in fact come with a Bonus DVD, it's wrapped in with the Soundtrack. Still Looking into for the European Collector's Edition Info.
Ultimate Edition
Edit
The Items that will come in the Box are as Follows:
 *(Physical Items:)
Defiance Messenger Bag (Awesome)
Game box and disc (Box=okay,Game= Awesome)
Hellbug Statue (BadAss)
Art of Defiance Art Book (Sweet)
Defiance Soundtrack and Bonus DVD (Cool)
VBI Contact (Nice, See Through)
Two Defiance post cards (Awesome)

 *(Digital Items:)
1,200 Bits (Nothing good yet in store)
Ark Hunter Infiltrator Outfit (Insane, Camo Color)
Hydra Heavy Weapon (Great for Beginning)
Retailer Exclusive weapon (SporeShot, Etc.)
VBI Sentinel Shield (Best i seen soo far)
7 Day scrip boost (Great for all the Mods & Vehicles)
7 Day XP boost (Awesome for your EGO Lvs)
Lock Box (Random Gear x3)
+5 Inventory (Great,Very important,Needed)
In-game title: Badlands Drifter (BadAss)
1 year Season Pass (All 5 DLC Packs)
Pre-Orders
Edit
Pre-Orders will also include:
GAMESTOP EXCLUSIVE WEAPON SporeShot Free!
Edit
The Sporeshot is the king of personal bio-warfare weapons. Utilizing a VBI designed viral loading chamber, the Sporeshot will inject your
enemy with experimental flesh eating bio-organisms. Fire and feast with the Sporeshot.
Red Dodge Challenger Car
Edit
This Car is badass and is very needed in your fight against The Hellbug Menace.
Update: This Vehicle is the Best Vehicle hands down for Beginners, reason why is because best damage, speed, & boost.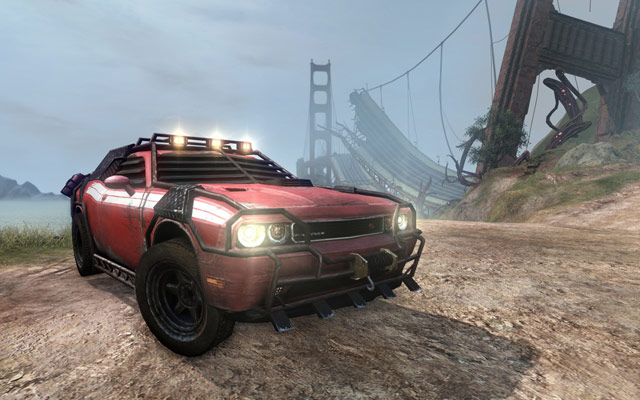 This has been brought to you by CapDeadPool, Gamestop.com (Disclaimer: I have no affiliation with Gamestop or any of their other Companies.) also Thanks to Defiance Forum for some pics. *Just Passing the Knowledge*